As mentioned earlier, I'll be at SMASH! convention in Sydney on the 9th-10th of August. It's located at the Rosehill Gardens Racecourse this year so I don't have much of an idea where that is (google maps!)... However I can at least show you where to find me!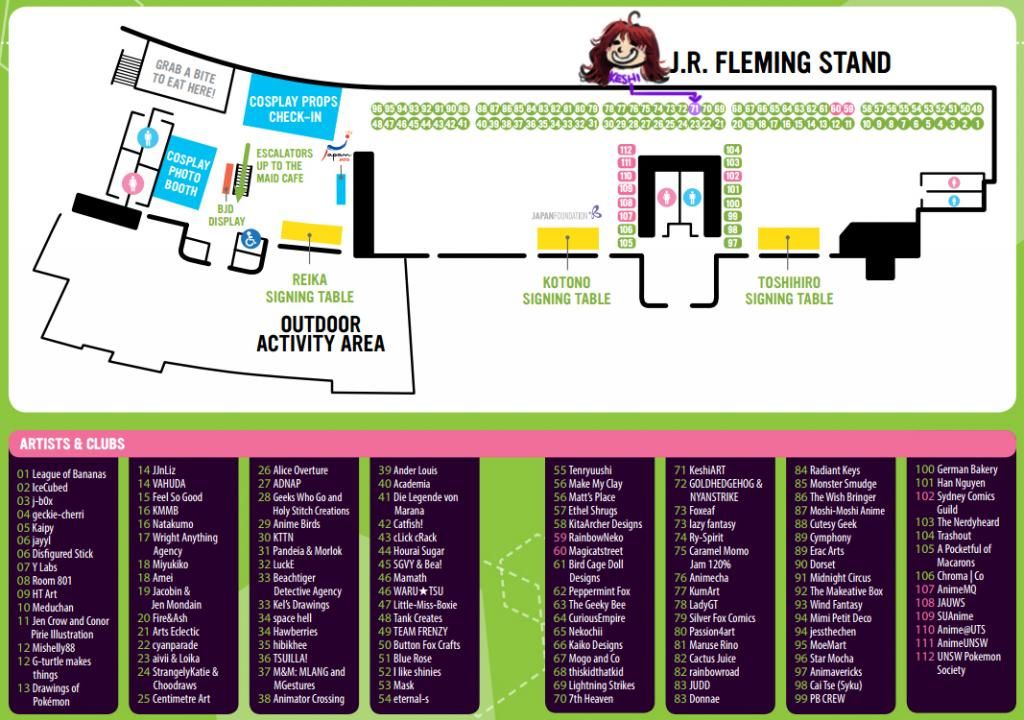 99% chance I'll just be wearing a nerdy dark shirt and Jeans because I have to pack light @.@ I might attempt to do some kind of small commissions on the day, depending on how much room I have behind my displays.
Also super nervous to travel and table alone, but I'm looking forward to being in Sydney again and hopefully meeting many of you!